Serving The Constituents of Grande Prairie-Mackenzie
Please let me know if you require information not found on this website.  Contact our office by phone, email or submit an online form.  I am always looking for ways to better serve the constituents of our great riding.
Tax Guide – Helping Your Family Save More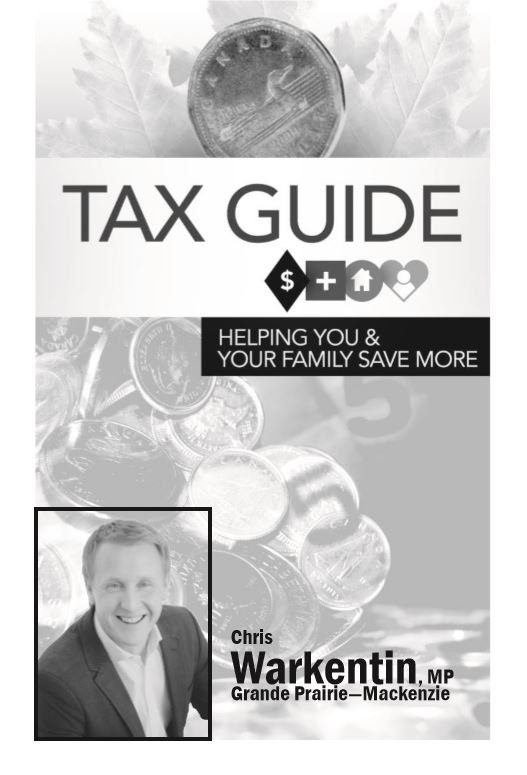 Friends,
Conservatives have always recognized the importance of you keeping more of your own hard-earned money. As Canada's Official Opposition, our Conservative Caucus is proud of our record of lowering taxes during our time in government. In fact, we reduced taxes over 200 times, saving the average Canadian family over $6,600 per year. This includes about $2.7 billion in annual targeted tax relief for seniors and pensioners.
Unfortunately, the Liberal government has already taken steps to increase taxes, and has promised to raise them even more.
It is soon time to file income tax returns; therefore, I'd like to help your family take advantage of all the important tax initiatives that we are working hard to protect with the tax guide.
Please feel free to contact my office with any comments or questions you may have.
Sincerely,
Chris Warkentin
MP Grande Prairie—Mackenzie
Contact the Canada Revenue Agency at 1-800-267-6999 or visit online for more information at www.cra-arc.gc.ca