2016 Conservative Agriculture Tour – Stop #4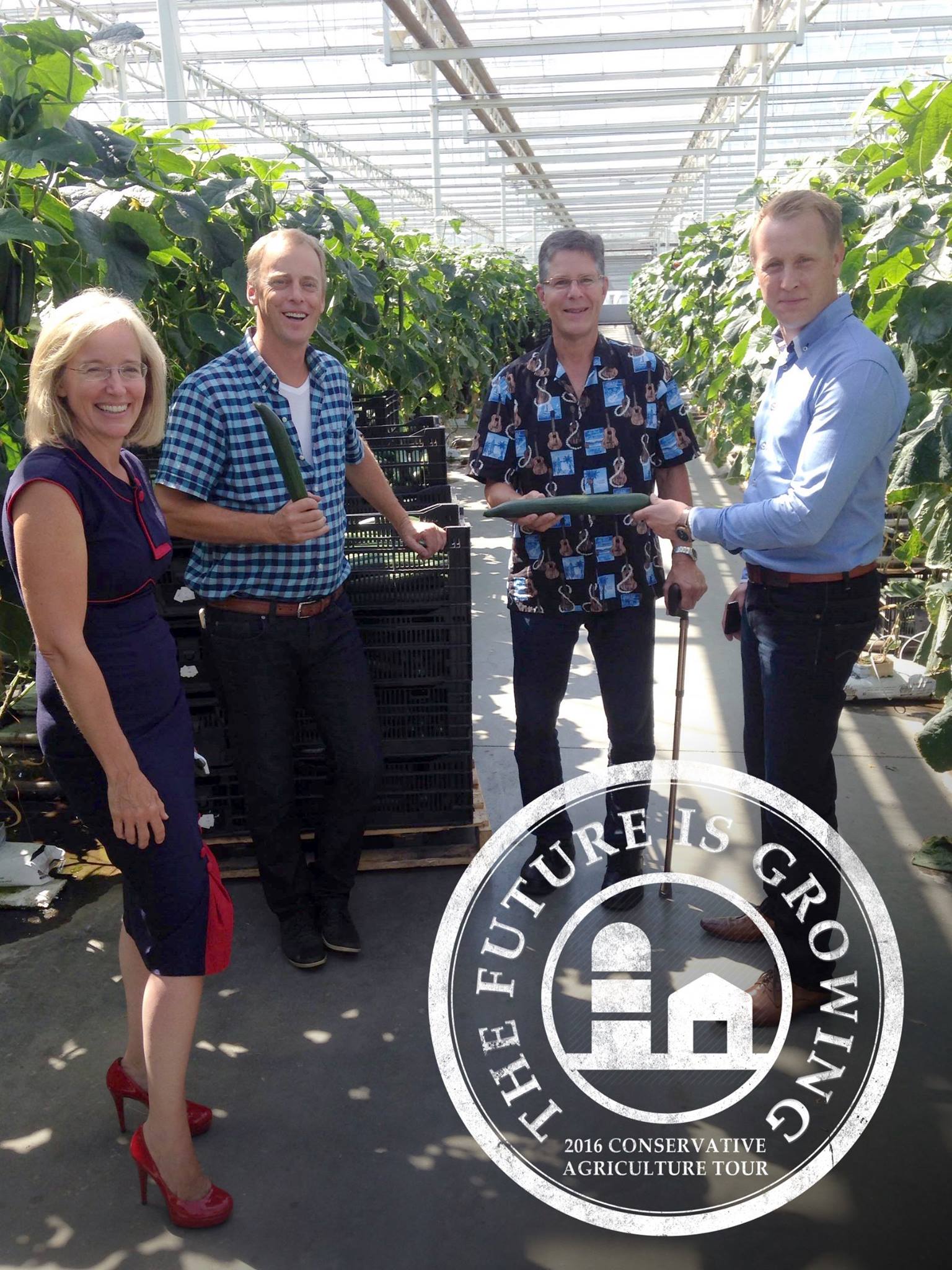 Agriculture is an innovative industry. At Enterra Feed Corporation, they're using food waste to grow fly larvae that is turned into animal feed ingredients. This reduces waste that would be headed for landfills and turns it into proteins and fats for re-use.
Thanks to Byron and Tammy for showing me around their operation at Enterra and their Darvonda Nurseries Ltd with Mark Warawa where they're using greenhouses to grow tropical plants and produce during Canada's winters.