2016 Conservative Agriculture Tour – Stop #5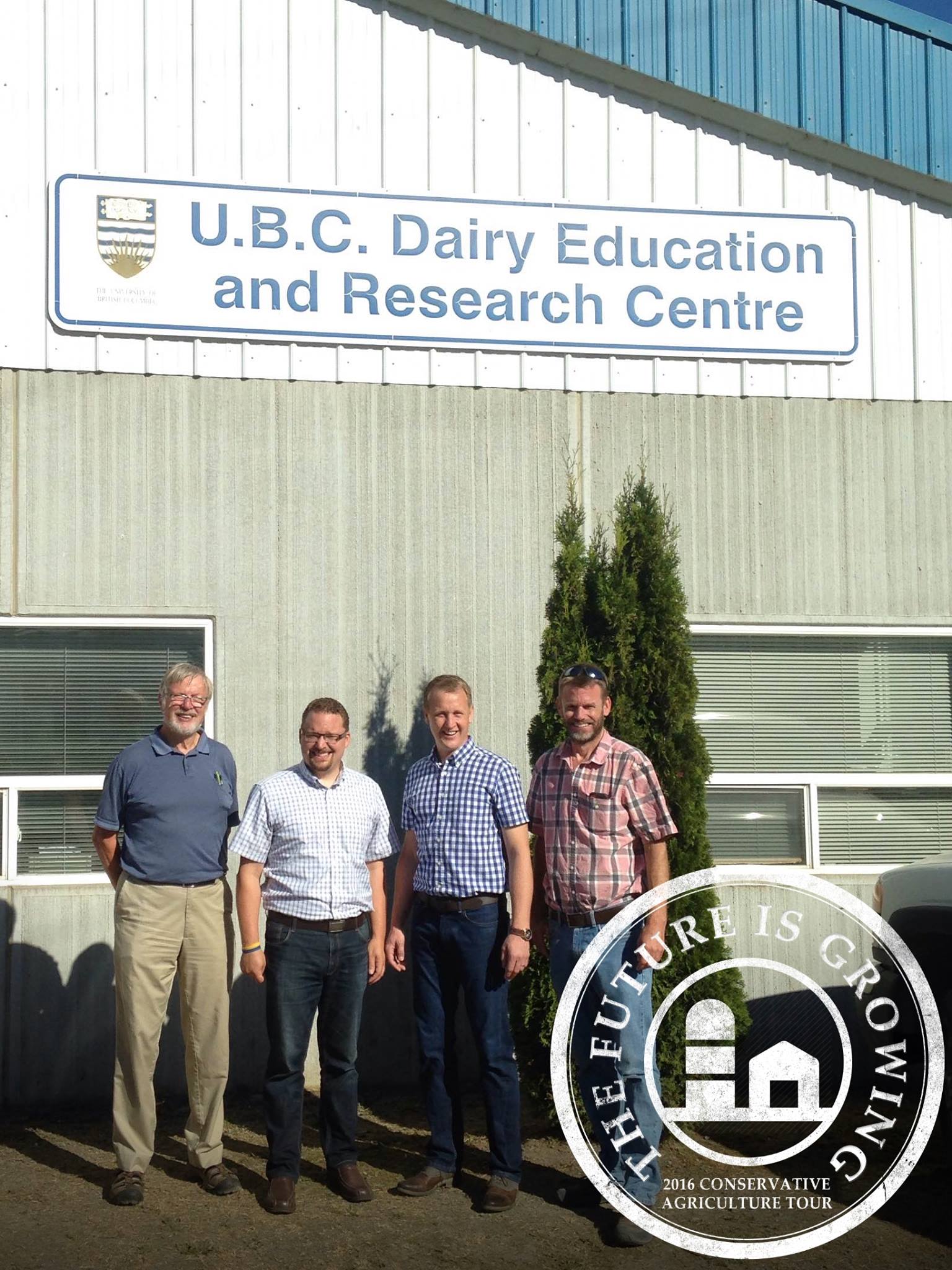 Visited the UBC Dairy Education and Research Centre in beautiful Agassiz, BC with my colleague Mark Strahl, MP.
These folks are on the cutting edge of dairy research and development that is yielding results in herd health and nutrition. The facility also provides a training ground for the next generation of farmers and vets, including high school and university students, and visitors from around the world.
Thanks to the facility manager Nelson Dinn and University of British Columbia program director Dr. James Thompson for showing us around.